Technology is reshaping the way we live our lives. For insurers and their customers, it can promote ease and data accuracy in the claims process – creating a more streamlined user experience for both parties.
Last month, our parent company Activate Group partnered with Modern Insurance Magazine to chair a round-table discussion on the role of technology within the claims process. You can read the discussion in issue 59 of the magazine.
Here we look at the various technologies discussed by the panel, and identify their main benefits to both policyholders and insurers.
---
Electronic Notification of Loss (ENOL)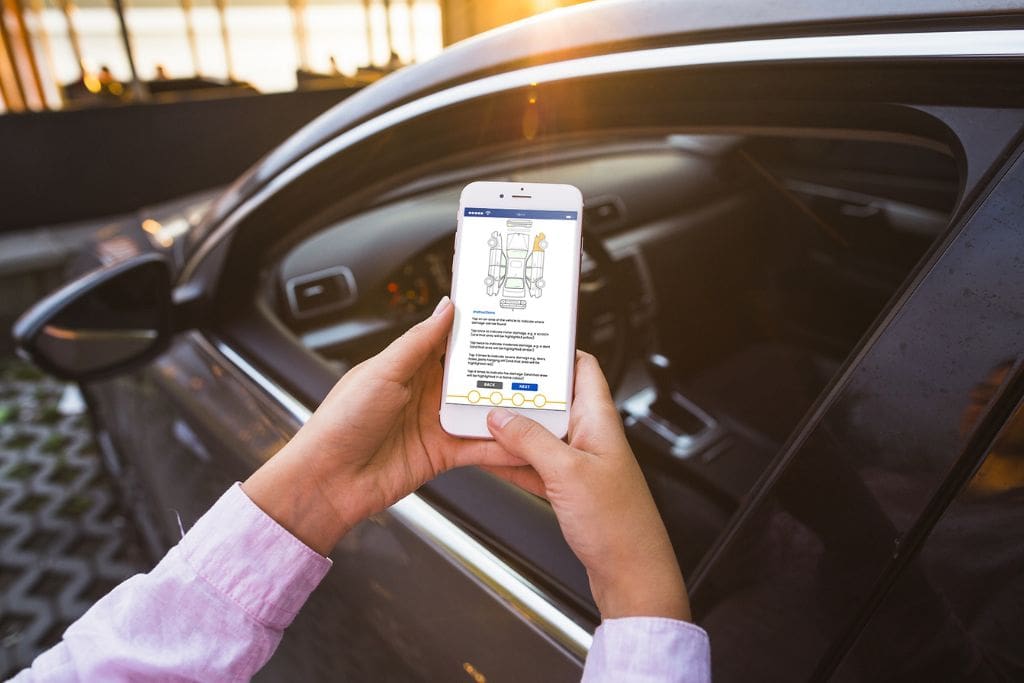 Electronic Notification of Loss (eNOL) is a digital solution made to simplify the First Notification of Loss (FNOL) process for policyholders.
What is First Notification of Loss (FNOL)?
FNOL is the first point of contact between a customer and their motor insurer in the event of damage to their vehicle. This is usually carried out over the phone, and seeks to identify the damage, any third parties, and circumstances surrounding the potential claim.
Digitising this process with eNOL allows customers to notify their insurers remotely. Using a mobile application, they can submit pictures and details of their vehicle's damage, and answer questions set by their insurer to inform the initial claims process.
The benefits of eNOL technology
eNOL technology provides a wealth of information for insurers – helping to assess vehicle damage remotely, and estimate the cost of any repairs required.
It also means that support is available 24/7 – even during periods of high demand, reducing the need for customers to talk with a call centre agent to report vehicle damage.
Chris Beeby is Head of Business Development at Sopp+Sopp – fleet accident management specialists within Activate Group. He commented:
"Initiatives such as eNOL – or even the instigation of a digital reporting journey through in-vehicle technology, telematics and apps – can create that proactive and seamless customer journey."
For customers, eNOL facilitates a quicker, more convenient way to report damage to their vehicle as soon as it occurs. This not only speeds up the process, but gives them peace of mind that their claim is being handled from the minute the incident occurs.
---
AI & Visual Intelligence in the claims journey
Artificial intelligence (AI) is a huge point of discussion in both business and social circles. From customer service chatbots to Visual Intelligence (VI), the insurance industry is constantly finding new applications for the technology.
Visual Intelligence works by recognising patterns and features in visual media. For motor insurers, it may be able to identify the scale and even cost of damage sustained in an incident.
However, the technology still has a way to go before it can be relied upon exclusively. Nik Ellis, Director of Laird Assessors & Swiftcase explains:
"Our VI technology will pick up total loss, or something at the other end of the spectrum, like small scrapes on a bumper.
However, when it comes to assessing vehicle damage that falls somewhere in the middle, my personal wish is for VI to get a lot better."
The benefits of AI technology for insurers
The benefits of artificial intelligence could be seen right across the claims process – from automating the insurer's internal processes to streamlining the customer experience.
In the future, VI and AI may allow insurers to partially or even fully automate damage identification in eNOL-submitted images.
Dan Woods, IT Director for Activate Group comments:
"Ideally, we want to get all of that data together so we can build on those Machine Learning and AI algorithms.
It's really important that we look into ways of putting all of that information together to facilitate accurate, 'right first time' decision making."
---
Intelligent Customer Service Chatbots
Chatbots have come a long way in recent years. Improvements in AI and machine learning have made them a reliable first port of call for many common customer queries – but what are their applications in the insurance claim journey?
Using chatbots in the motor claims journey
Chatbots have a number of use cases throughout the claims journey – particularly when combined with eNOL applications.
Using a chatbot, insurers can gather information about the policy-holder, third party, and vehicle damage. This could save time for both parties – reducing the need for human input at the initial FNOL stage, while ensuring data is captured both quickly and accurately.
This is especially useful for more routine, repeatable tasks and interactions, such as initial data collection. Automating these areas allows claims handlers to focus on more complex cases, and deliver a more consistent customer journey.
Once data has been gathered and collated, it can be manually reviewed and progressed to triage assessment.
However, there are a number of areas insurers should consider when utilising chatbots, as explained by Gerry Brown, Chief Customer Rescue Officer at The Customer Lifeguard:
"It's vital that any implementation of technology is done for the right reasons, and in this case to deliver a better experience for customers and colleagues.
It's also important to take the time to consider what it is that you want to say to your customer through the AI chatbot interface, whether that be text or speech, and to do it in a friendly, welcoming and natural tone.
Time spent on conversational design should match that of training the human equivalent – and while I understand that chatbots are not going to pick up on empathy, sentiment and emotion in quite the same way as their human counterpart, when implemented correctly I really do think that this technology can be an effective customer service strategy, that can still deliver a great customer experience, while saving time, effort and costs for insurers."
---
How can technology improve the insurance claims process?
While insurance claim technologies may vary in their use-case and applications, most solutions share similar objectives:
Streamlining the customer journey
The customer journey is a huge issue for insurers and repair partners. Reporting an incident is never going to be an enjoyable experience, but technology can make it more accessible and straightforward.
Faster claims resolution
One of the main concerns of motor insurers is the time it takes to resolve claims, and get their customers back on the road. Technology such as AI & VI can help to speed up triage assessment, and even partially automate the process in some cases – shortening claims resolution times.
A data-driven claims process
Using technology can increase the quality of the data captured by insurers – informing key decisions throughout every stage of the process. This can streamline areas like third party capture, triage assessment, and handover to repair partners.
---