Our data warehouse and MI capability provides real-time claims and repair data for reporting and analytics.
Technology is at the core of our accident management solutions and services.
A proprietary Claims Management System (CMS), library of APIs, industry-standard integrations, and in-house development team, allow us to deliver bespoke solutions that meet the individual requirements of each customer.
With a defined roadmap of feature enhancements and continuous improvements in place, Motor Repair Network customers can be confident that they're investing in solutions that support their current and evolving accident management needs.
Through intuitive dashboards, every customer can clearly visualise trends, variations, and exceptions by business hierarchy, with reporting that covers operational performance, repair costs, NPS, FNOL, third-party intervention and even identifies fraud hotspots.
We keep every stakeholder in the process informed with access to real-time data, the ability to mine each data set, export and schedule reports.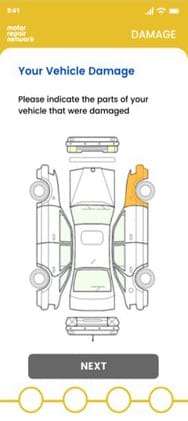 Easy selection of areas of damage along with colour-coding to identify scale of damage.
Upload photos of damaged areas to support estimation and quicker decisioning throughout the repair process.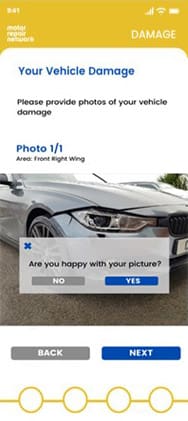 Customised question set to help determine damage severity and most appropriate repair solution.