Here we explain everything you need to know about First Notification of Loss (FNOL) in insurance, including how the process works, why it's necessary, and the potential for its automation.
What is First Notification of Loss (FNOL) in insurance?
First Notification of Loss (FNOL) is the first step in the insurance claims process. This is when an insurer is first notified of damage, loss, or theft of an insured item of property.
FNOL allows the insurer to assess whether a claim needs to be filed, who is at fault, and how much is needed to cover repair/replacement.
This might include a vehicle involved in a collision, or an item of personal/company property which has been lost or damaged.
FNOL in motor insurance
In motor insurance, FNOL usually happens shortly after an incident or collision occurs. The policyholder will normally contact their insurer, who will ask a number of questions to identify:
The scale of the vehicle's damage
Who is at fault
Any third parties involved
Evidence may be gathered at this stage, including pictures of the damage, any dashcam footage, and the policyholder's account of how the incident occurred.
This provides motor insurers with the information they need to inform the next steps of the claims process, including identifying the potential costs involved.
Can FNOL be automated for motor claims?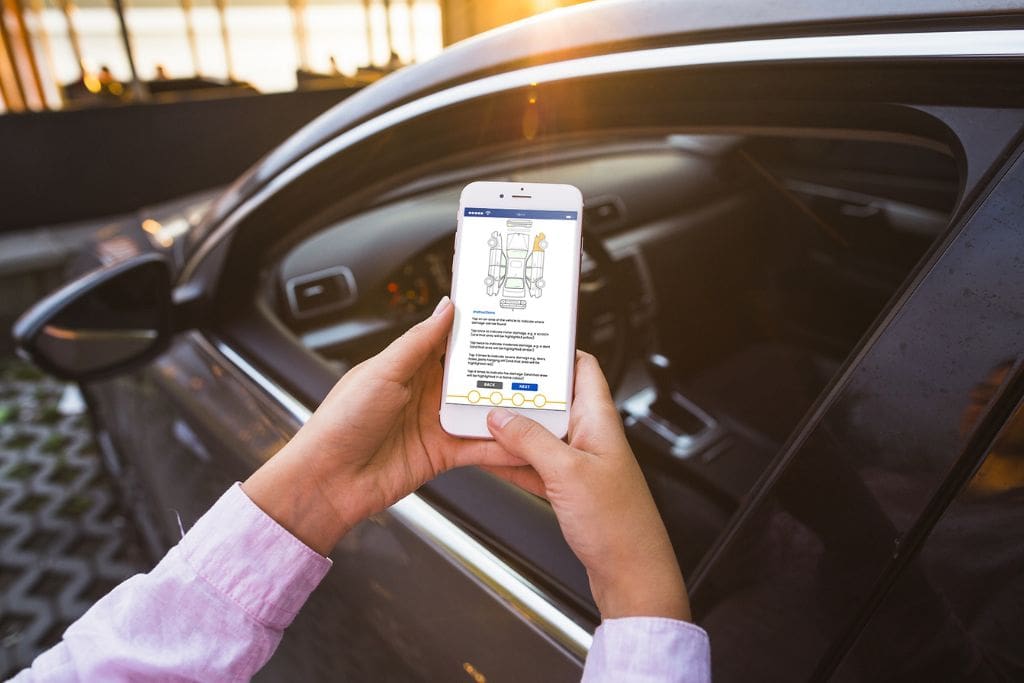 Advancements in motor claims technology are simplifying the FNOL process, facilitating partial or even full automation in some cases.
The answer lies in 'eNOL' – which allows policyholders to carry out the FNOL process through an accessible mobile/desktop application.
Digital FNOL: Electronic Notification of Loss (eNOL)
Electronic Notification of Loss (eNOL) allows customers to notify their insurers remotely. Using a mobile application, they can submit pictures and details of their vehicle's damage, and answer questions set by their insurer to inform the initial claims process.
This provides insurers with a wealth of information from the beginning of the process, allowing vehicle damage to be assessed remotely, and any claims progressed quickly.
Using AI & VI to automate eNOL
The eNOL process is getting smarter. With recent advancements in Artificial Intelligence (AI) and Visual Intelligence (VI), insurers are considering its applications within the FNOL process.
From chatbots to intelligent damage assessment, the technology has potential to deliver a quick and easy experience for both insurers and their policyholders.
Using machine learning, VI can be trained to detect the scale of vehicle damage, and estimate the cost to repair. This can be used to automate parts of the triage process, while mitigating repair costs – providing the customer with a quicker progression to repair stage.
The benefits of eNOL (Digital FNOL) in motor claims
Digitising the FNOL process with eNOL applications comes with a number of benefits, including:
#1 – Faster incident reporting
eNOL gives policyholders a quicker, easier way to report damage to their vehicle. Using a mobile app, drivers can detail the circumstances of the incident, any damage sustained, and upload images of their vehicle to be reviewed at triage level.
This removes the need for lengthy telephone conversations after an incident, with the option to call still available if customers would prefer it.
#2 – Remote damage assessment
The data captured within eNOL makes it possible to review vehicle damage remotely, thanks to the images and data uploaded by the policyholder post-incident.
This allows insurers to assess the scale of the damage more quickly, and pass their analysis straight to their repair partners for costing.
#3 – Qualitative claims data
Using eNOL helps insurers to gather more qualitative data to inform the further claims process. Using intelligent, tailored question sets, it helps to deliver a consistent 'right first time' approach to incident reporting and triage.
This helps to ensure a more positive outcome for customers, quicker claims processing, and mitigate delays in the repair process.
#4 – Integrating AI automations
Another benefit of eNOL is its potential to integrate with AI automations, such as FNOL chat bots and intelligent VI damage assessment.
These automations help with both speed and accuracy in the early stages, ensuring data is gathered comprehensively, and facilitating a faster, well-informed triage process.
While insurers remain hesitant to rely solely on VI for damage detection, there's little doubt that its application can help to streamline these early stages of the claims journey.
In Summary: First Notification of Loss Explained
First Notification of Loss (FNOL) is the first stage of the motor claims process, in which the policyholder notifies their insurer of damage to their vehicle.
During FNOL, insurers gather information regarding the nature of the incident, who's at fault, and the scale of vehicle damage.
FNOL can be digitised using eNOL (Electronic Notification of Loss) applications. This allows policyholders to report vehicle damage as soon as it occurs, and upload information, pictures, and details of any third parties.
Using eNOL provides insurers with a number of benefits, including:
Faster incident reporting
Remote damage assessment
Qualitative claims data to inform resolution
The potential to automate the process with AI