The FNOL process is far from just an administrative procedure. It's a vital part of ensuring positive customer outcomes, controlling the cost of the claim, and ensuring right-first-time deployment. Here we discuss best practice for conducting FNOL with policyholders, helping insurers and repair partners get the most out of the process.
What is FNOL in motor insurance?
In motor insurance, First Notification of Loss (FNOL) is the process by which a policyholder notifies their insurer of damage to their vehicle. This is usually the first interaction following an incident, and seeks to ascertain the cause, liability, and any repair/service requirements.
Five best practice steps of the FNOL process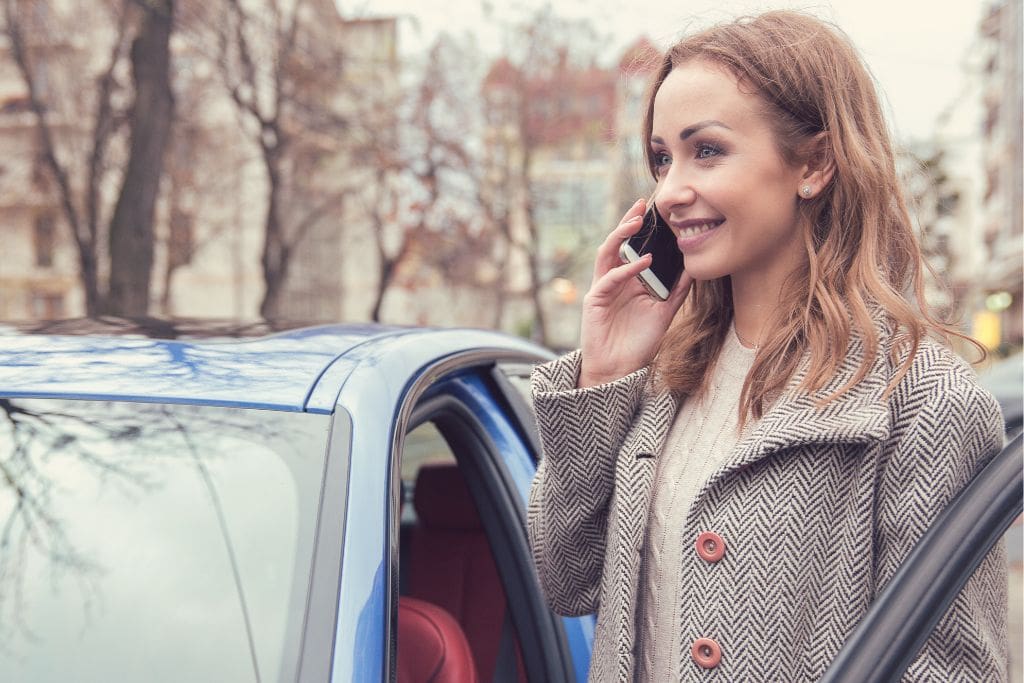 The FNOL process is all about gathering as much accurate information as possible to inform the motor claim. Here are five best practice steps to consider when conducting FNOL:
#1 – Incident Reporting
The FNOL process normally begins immediately after an incident occurs, at which point the policyholder contacts their insurer to trigger the claims process.
This initial incident report can either be conducted over the phone, via an eNOL application, or using a hybrid approach of both of these.
At this stage, the policyholder should be asked a number of questions. Here's a summary of what they seek to ascertain:
The nature of the incident
Any damage to the vehicle
Who is at fault
Details of any third parties
If an eNOL solution is being used, this is a good time to capture any evidence – such as pictures of any vehicles involved, or footage of the incident. These can be uploaded directly into the eNOL application by the policyholder.
Read more: The Technologies Transforming the Motor Claims Process
#2 – Third Parties & Cost Mitigation
If there are any third parties involved, the next step will be to establish a point of contact with them. Their details should be validated, with any missing information captured.
If the policyholder submitting the FNOL is at fault, this stage is critical for controlling settlement costs – ensuring both the third party's repair and any credit hire vehicles are provided by the at-fault party's insurer. The sooner the incident is reported, the more chance the insurer has of capturing third parties, and controlling the cost of their repair.
To assist with credit hire cost control, a 'Copley vs Lawn'-compliant letter should be sent to the third party through post, email, or text message. This provides them with a quote for a credit-hire vehicle provided by the at-fault insurer, preventing them from using third-party suppliers – which can lead to inflated costs.
#3 – Fraud Prevention
Fraud prevention checks ensure the validity of incoming insurance claims. At this stage, claims should be analysed (usually within your claims management system) to identify any Key Fraud Indicators (KFIs).
Claims can then be ranked depending on their risk, through which claims administrators can flag any concerns to be followed up.
Once a claim has passed fraud prevention checks, it can be progressed and allocated to a dedicated claims handler.
#4 – Claim Allocation
Once the claim has been validated, it should be allocated to a dedicated claims handler for follow-up. This stage ensures that any missing information is captured from the policyholder/third party, and both parties are kept informed throughout the process.
When a claim involves third parties, it's important to keep communication consistent to ensure they remain contactable throughout the process. Difficulty reaching third parties can lead to unnecessary delays, and challenges with mitigating loss.
#5 – Service Requirements & Deployment
The final stage of the FNOL process is to assess the service requirements needed to resolve the claim, and deploy the necessary solutions.
This involves a triage assessment to identify recovery & repair requirements, the need for any courtesy/replacement vehicles, and the costs required to settle the claim. Once the assessment has been made, and validated by cost-control teams, the necessary solutions can be deployed.
Triage and cost assessment are crucial for delivering right-first-time deployment of repair solutions. They help to minimise service delays, and ensure that projected repair costs remain accurate.
FNOL In Summary:
In motor insurance, First Notification of Loss (FNOL) is the process by which a policyholder notifies their insurer of damage to their vehicle.
FNOL aims to ascertain the circumstances surrounding the incident – including what happened, who is at fault, the extent of the damage, and any repair/replacement required.
In this article, we've highlighted five best practice steps to consider when conducting FNOL. These include:
Incident reporting
Third Party Capture & Cost Mitigation
Fraud Prevention
Claims Handler Allocation
Service Requirements & Deployment
A successful FNOL process is key to right-first-time deployment of repair/replacement services. This helps to reduce delays in the claims journey, mitigate repair costs, and ensure a more positive claims experience for insurance customers.